About
Due to the large amount of data from the areas of transportation and energy, we use artificial intelligence to analyze it. New use cases for artificial intelligence are emerging in the process.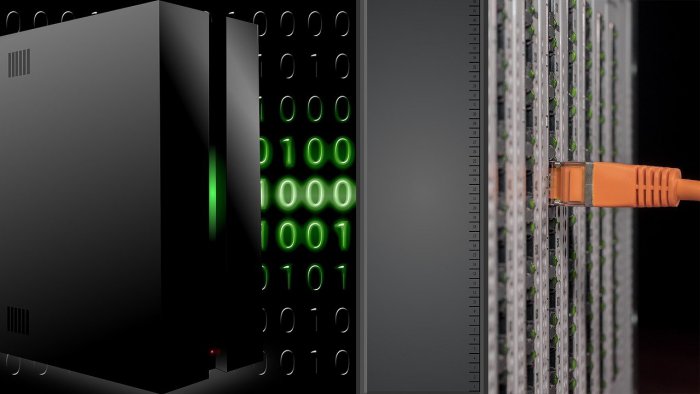 Related Research Projects
Wind Structures

The most important energy source from the field of renewable energies in Europe is wind. Currently, wind can still be interpreted as a stochastic variable. Accordingly, we improve our understanding of wind structures with mathematical and statistical tools.

Agent Based Simulations and Policy Recommandations for Epidemics in the Global South

The People´s Republic of China was the first region to be affected by a global pandemic outbreak in January 2020. COVID-19 spread quickly around the globe, presenting the international community with new dimensions of economic, social and moral problems. Countries responded by making macroscopic decisions for their nations. The individual regions were not equipped with the appropriate applications to be able to act regionally. Accordingly, micro-management decision support tools could be developed by us to advise the regional decision makers.

Simulations for future Transport Systems

Disruptive developments in automated driving systems, new drive concepts and digital mobility are shaping the way people in rural and urban areas. In combination with these technical potentials, novel mobility concepts can improve people`s everyday mobility of people in terms of both cost efficiency and sustainability. In addition, the challenges of demographic change and urbanization can be and negative developments can be mitigated.

AI for Aerospace Technology

A major driver of climate change is flying, so we are striving to make this more sustainable. in doing so, we are focusing on researching the effects of operating conditions on aircraft engines to improve the timely planning of maintenance events and optimize them. To do this, we use machine learning mainly with time series of aircraft engines and numerical weather prediction models. The research aims to improve fuel efficiency and increase component longevity. This should enable plant operators and service providers to reduce costs and environmental footprint.
Related Transfer Projects
Transfer Project 1:
Transportation

Transfer Project 2:
Medical Technology

Transfer Project 3:
Wind Energy

Transfer Project 5:
Aerospace

Transfer Project 7:
Transportation

Transfer Project 9:
Real Estate
Related Publications
Published
Wacker, B., Seebaß, J. V., & Schlüter, J. C. (2020). A modular framework for estimating annual averaged power output generation of wind turbines. Energy Conversion and Management, 221: 113149. doi:10.1016/j.enconman.2020.113149
Wacker, B., & Schlüter, J. C. (2020). An age- and sex-structured SIR model: Theory and an explicit-implicit numerical solution algorithm. Mathematical Biosciences and Engineering, 17, 5752-5801. doi:10.3934/mbe.2020309
Schröder, M., Bossert, A., Kersting, M., Aeffner, S., Coetzee, J., Timme, M., & Schlüter, J. (2021). COVID-19 in South Africa: outbreak despite interventions. Scientific Reports, 11(1), 1-9.
doi:10.1038/s41598-021-84487-0
Schlüter, J. C., Sörensen, L., Bossert, A., Kersting, M., Staab, W., & Wacker, B. (2021). Anticipating the impact of COVID19 and comorbidities on the South African healthcare system by agent-based simulations. Scientific Reports, 11(1), 1-9.
doi.org/10.1038/s41598-021-86580-w
In Press
Schlüter, J., Bossert, A., Rössy, P., & Kersting, M. (2021). Impact assessment of autonomous demand responsive transport as a link between urban and rural areas. Research in Transportation Business & Management, 39, 100613.
doi:10.1016/j.rtbm.2020.100613
Submitted
Bossert, A., Kersting, M., Timme, M., Schröder, M., Feki, A., Coetzee, J., & Schlüter, J. (2021). Limited containment options of COVID-19 outbreak revealed by regional agent-based simulations for South Africa. F1000Research, 10(98), 98.
doi:10.12688/f1000research.28250.1
Wacker, B., & Schlüter, J. C. (2021). Pipeline for Annual Averaged Wind Power Output Generation Prediction of Wind Turbines Based on Large Wind Speed Data Sets and Power Curve Data. MethodsX, 8, 101499. doi:10.1016/j.mex.2021.101499
Working Paper
Grunicke, C., Schlüter, J. C., & Jokinen, J. P. (2020). Implementation of a cost-benefit analysis of Demand-Responsive Transport with a Multi-Agent Transport Simulation. arXiv preprint arXiv:2011.12869.
arXiv:2011.12869
Group Leader.

Alumni Center Manager and
Data Science Researcher.

Data Science Researcher.

Guest Researcher.